I should be politically correct, but I won't. The assets of a black woman have been adopted into the mainstream universe and taken for its own. We adopt the mainstream style to be accepted and tone down our characteristics. The switch up is real. From our curves to our style, but when we wear our own swag freely, its a problem.
I remember a time where I was told by a strong, educated black woman that if she wore my natural hair, she would've never gotten her current executive position. Still?
I remember when I was asked when would I get another silk press or relaxer; because the last time I wore one, I seemed more appealing. Still?
I remember being afraid to wear my natural hair to job interviews, because it lessened my chances of the opportunities and professionalism. Still?
Why are we still denied for the things we are born with?
Why can't we switch our styles and moods without being a stereotype?
Darker skin tones are being tanned.
Natural curls are inappropriate unless they're wavy and long.
Too many curves, but implants and shots are becoming more dangerous and popular.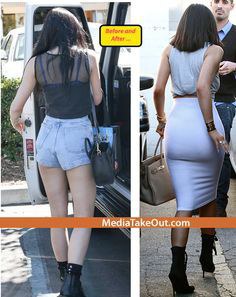 Head wraps are ghetto but they're on New York Fashion Week.
Attitudes are considered anger, on the other hand, it's just being emotional.
So is there really something wrong with the pictorial of a black woman? Or is it we're so versatile, strong, sun kissed, and unique that others want to emulate us and leave us blank?
Blank is a canvas of creativity. We'll still rise. It's A Lifestyle.